Biography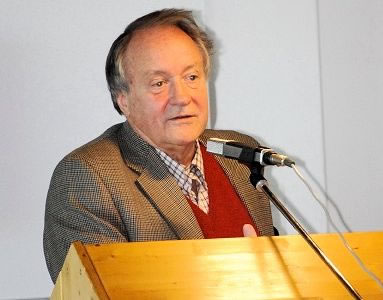 Born in Marshfield Wisconsin, Donald E. Kalsched grew up amidst the lakes and woodlands of central Wisconsin and went to college at the University of Wisconsin, Madison. There he earned his B.S. degree in 1964 with a major in Philosophy. He then moved East to attended Union Theological Seminary in New York City where he was awarded the M. Div. degree, cum laude in 1967 with a specialty in Psychiatry and Religion. With a developing interest in Jungian psychology, his graduate thesis was titled "Hesse's Demian as an Exemplar of the Individuation Process."
Between 1967 and 1972, he completed a Ph.D. in Clinical Psychology at Fordham University, Bronx, N. Y. with a thesis titled Adaptive Regression and Primary Process in Dream Reports (1972). During these years he completed a 3 year rotating internship at Veterans Administration Hospitals in New York and also served as Clinical Coordinator at the Lincoln Institute for Psychotherapy in Manhattan where he began to see patients. In 1973 he entered the private practice of depth psychotherapy in New York and also served for two years as Assistant Professor of Psychology at Manhattanville College in Purchase New York.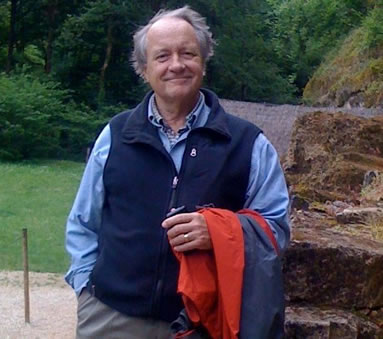 After his Ph.D studies, Dr. Kalsched completed the training program in Analytical Psychology at the C. G. Jung Institute in New York, graduating in 1978. His Diploma thesis was Narcissism and the Search for Interiority and explored the concept of Narcissism from a Jungian and Kohutian perspective. From 1978 to 1985 he was actively involved as a faculty member and supervisor of analytic training candidates at the New York Association of Analytical Psychology (NYAAP) and the C. G. Jung Institute. He also served on the C. G. Jung Foundation Board and from 1985 to 1988 he was President of the newly formed national Board of the Archive for Research in Archetypal Symbolism (ARAS), with centers in New York, San Francisco and Los Angeles.
In 1986 he became head of the Institute for Depth Psychology at Wainwright House in Rye, New York and as part of its program, he started the Professional Enrichment Program in Jungian Theory and Practice (PEP)—a study community of some 35 students and staff who gathered in quarterly conferences and reading seminars to explore the ideas of C. G. Jung and his followers. It was in the context of this program that he began to teach and lecture in the area of early childhood trauma, and to explore the emerging trauma paradigm in Psychoanalysis and its relationship to Jungian ideas. His first book The Inner World of Trauma: Archetypal Defenses of the Personal Spirit (Routledge, 1996) emerged from his work within this learning community.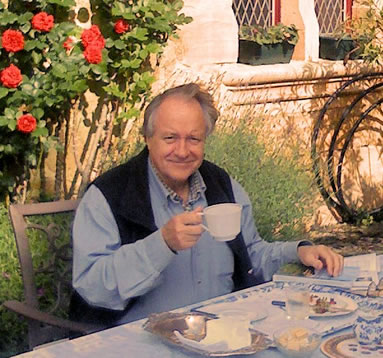 In 1996 Dr. Kalsched joined the Westchester Institute for Training in Psychoanalysis and Psychotherapy in Bedford Hills New York where he started a "Jungian Track" within an inter-disciplinary Psychoanalytic curriculum which included object relations, self psychology and existential psychology. There he returned to his earlier passion for psychoanalytic education, supervising and teaching analytic training candidates and teaching courses across the range of his interests from object relations theory to dream interpretation to trans-personal dimensions of psychotherapy. He also took an active part in the shaping of an eclectic and multi-faceted psychoanalytic curriculum which was taught to students at the Westchester Institute over the ensuing ten years.
In the last 3 years of his tenure at the Westchester Institute, Dr. Kalsched convened a popular extra-curricular seminar on Mystical Dimensions of Psychotherapeutic Work for graduates of the Institute and other experienced practitioners. Stimulated and inspired by the material and discussion within this group he wrote his second book Trauma and the Soul: A Psycho-spiritual Approach to Human Development and its Interruption (Routledge, 2013). In the coming years he will be lecturing on the topics covered in this book.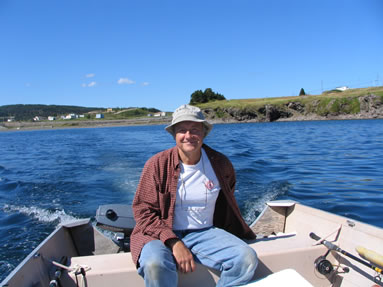 In 2007 Dr. Kalsched and his wife Robin van Loben Sels moved to Albuquerque New Mexico where he became Adjunct Assistant Professor in the Department of Psychiatry and Behavioral Sciences at the UNM School of Medicine. There, with the collaboration of two colleagues, he started a Trauma Studies Program and taught his model of the 'Self-care System' to local clinicians. In 2014 he moved to Santa Fe and became active in the C. G. Jung Institute there as well as in the 'Advanced Studies Program,' a longstanding professional enrichment program in Jungian theory and practice. In 2021 he moved to Maine where he continues to pursue his clinical and educational interests in the Brunswick and Portland area.